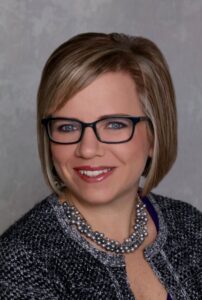 "As a lifelong resident of District 5, I know  that there are many areas of concern in our community including but not limited to public safety, development, taxes and education. In order to address these important issues, District 5 needs strong, responsive and unwavering leadership. The 5th District needs someone who is willing to make hard decisions and be their advocate.
As a working mother and wife, I enjoy both my career and the opportunity to give back to the county that I call home. I think it is important that young people learn the value of volunteering, and being part of the community that surrounds them.  In my spare time, I volunteer on several committees at our local hospital, and our area school PTO.  My largest contribution to the county, has been serving as the elected representative for District 5 since December of 2018.
Since taking office I have fought against every single tax increase, and worked hard to find cost savings so that you keep more of your hard earned money.  I have championed for small business owners whose businesses are the backbone of our economy, and part of the fabric of our neighborhoods.  I have been unwavering in my support of law enforcement, and public safety officials, who make sacrifices every day they go to work to keep the residents of our county safe, and I have worked to increase transparency and regulations for developers.  In my term, I have used my voice to be the voice of many families in our District. The work I have done alongside wonderful men, women and children has proven that every voice makes a difference.  Looking forward, I hope to do even more for our County.  I see an opportunity for progress in future years and to get our county back on responsible fiscal ground.  I hope you will support me in making our vision a reality.
I look forward to hearing concerns and working on solutions.  Every voice matters.  Every voice counts.  Leadership is hard work and I am prepared to continue the job I started when you elected me in 2018.  I am committed to this County and the families and individuals who live and work here."